Highlights for the week ending May 21, 2023
The number of new listings in the Bright MLS footprint has been gradually increasing, although at a slower pace. Compared to previous years, there is a noticeable decrease in the number of new listings. For the week ending May 21, 2023, new listings are 24.0% lower than the same period last year. Despite the absence of the usual spring surge in listings, there is a positive trend with new listings showing a steady upward movement since the beginning of the year. In comparison to the previous week, new listings have increased by 5.7%. The upcoming weeks will determine whether the buying season will be extended with further gains or revert to the typical downward trend following the peak in May.
The median list price remains above the levels seen in 2022, indicating stability in the housing market. Although there is a decrease in new listing activity, the prices of homes currently listed are comparable to those from the previous year. With a median list price of $414,900 for the week ending May 21, there has been a 1.2% increase compared to the same period last year. In most regions within the Bright MLS footprint, median list prices are slightly higher than those observed in 2022.
There has been a decrease in new purchase contracts in the Mid-Atlantic region. For the week ending May 21, new contracts experienced a 3.0% decline. When compared to the same week in 2022, there is a significant decrease of 23.2% in new contracts. However, despite this decline, there is still notable buyer activity, evident from the increased showing activity observed this week. The limited inventory available is putting a constraint on purchase activity, but the introduction of additional new listings in the coming weeks and months could potentially generate more new contracts.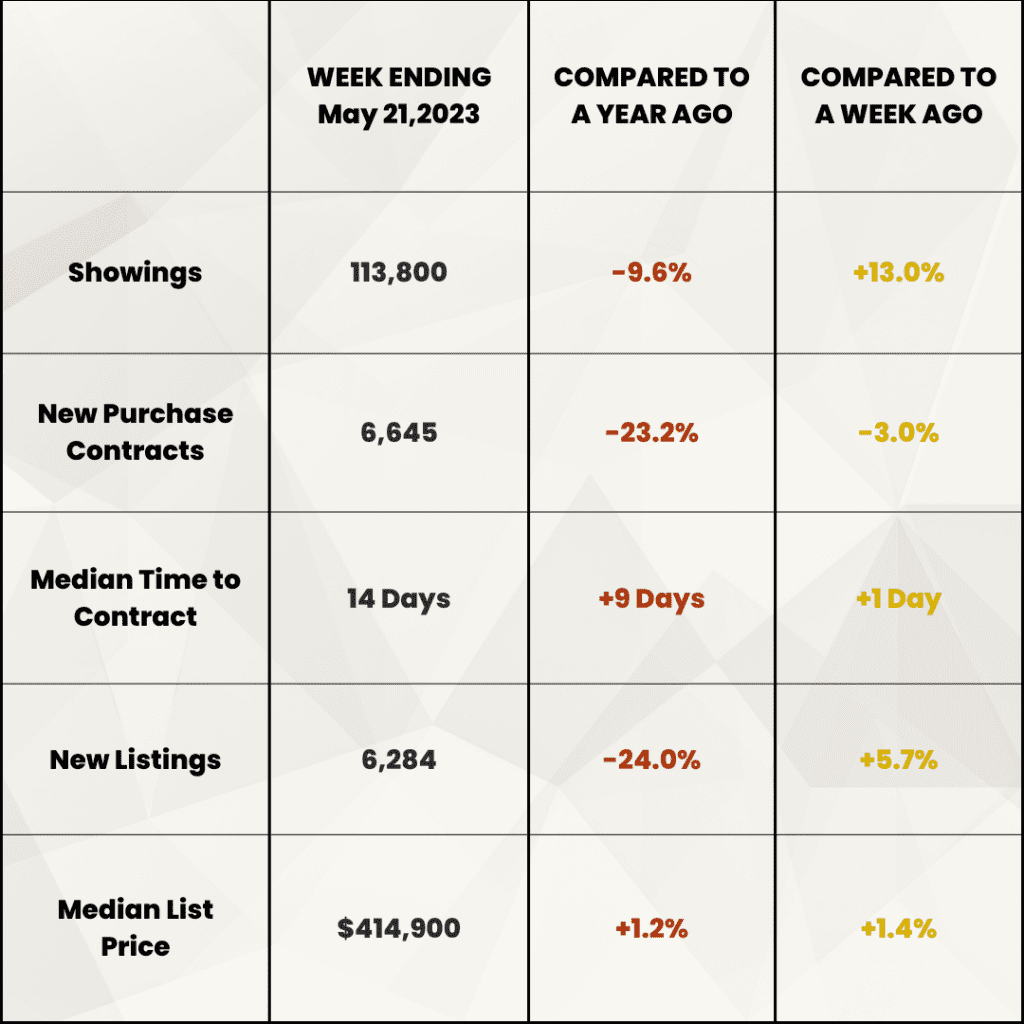 Source: Bright MLS